We want to say a big thank you to everyone that dropped by our stand at this year's London Dentistry Show. As our client base grows it's always a pleasure to meet new dentists and put faces to the names we see on your prescriptions!
As well as getting your personal feedback on our service, exhibitions are a fantastic opportunity for us to get an overall feel for the industry mood. After speaking with dental practices and suppliers over the weekend we had three big takeaways from the show: 
Over 50% of dental practices have gone (or are going) digital
This was the first time at a mainstream dental show where more than half of the people we spoke to were either already using intraoral scanners or were in the process of acquiring one. Now even NHS practices and smaller practice groups are embracing digital dentistry. 
We're supporting digital practices with reduced lab prices, faster turnaround times and no fees for 3D model printing on all cases coming in via intraoral scan. If you're new to digital, let us know as we have a dedicated onboarding team in place to help get you up and running.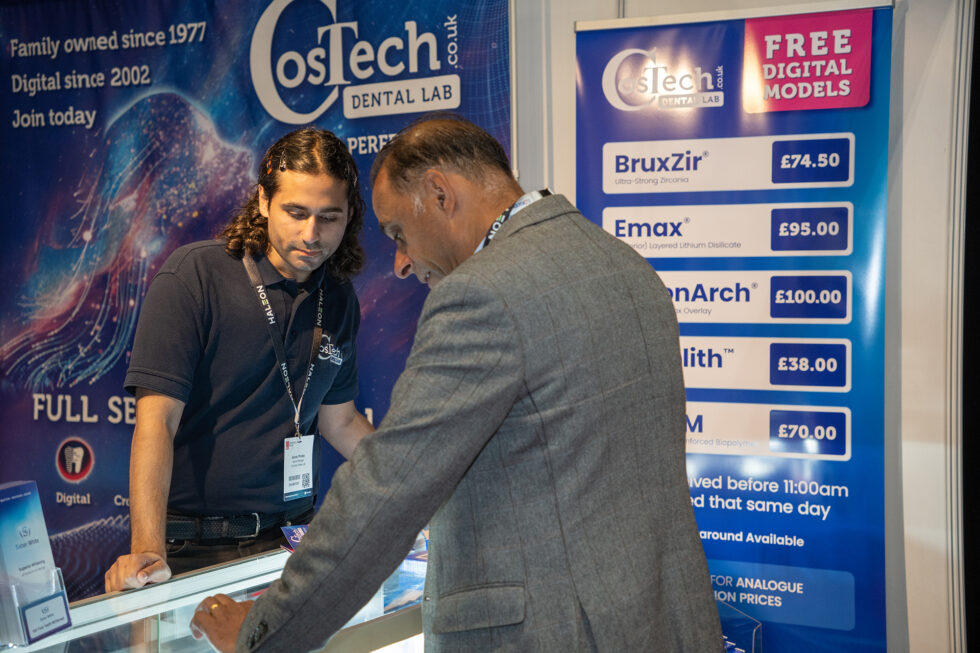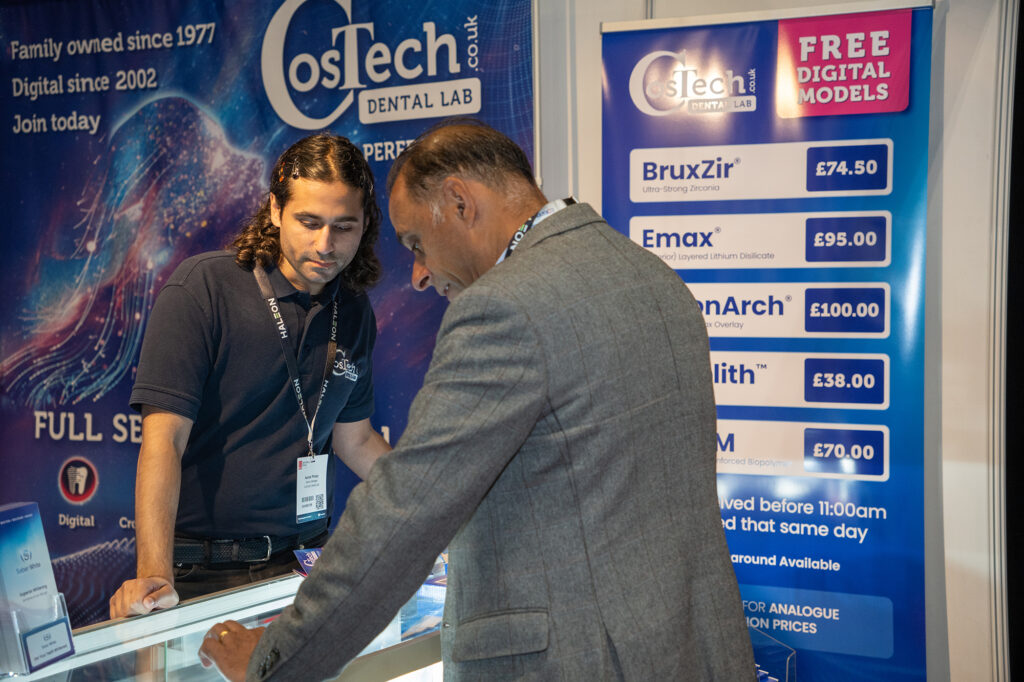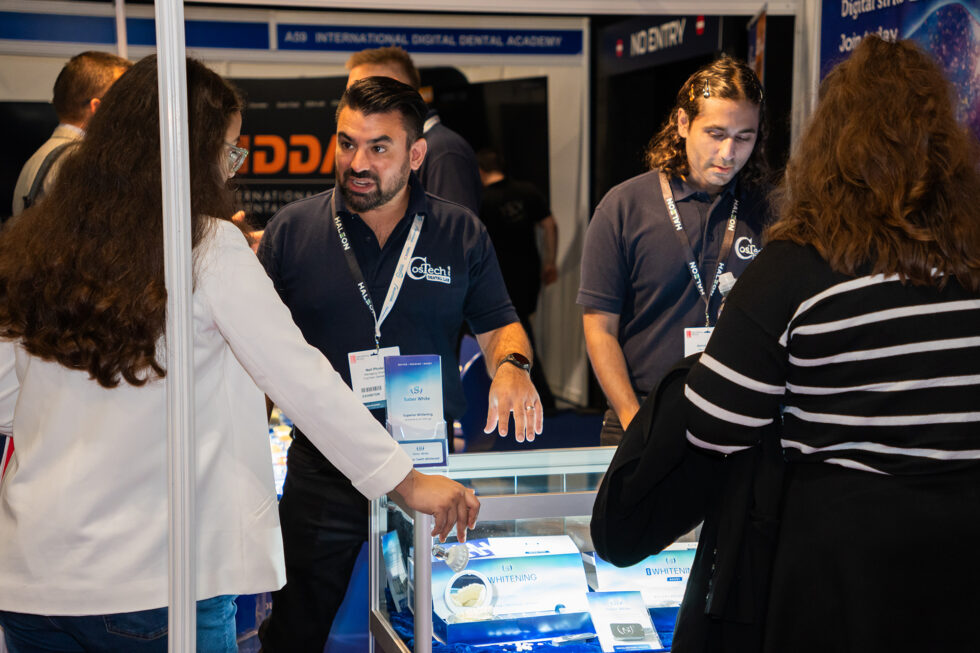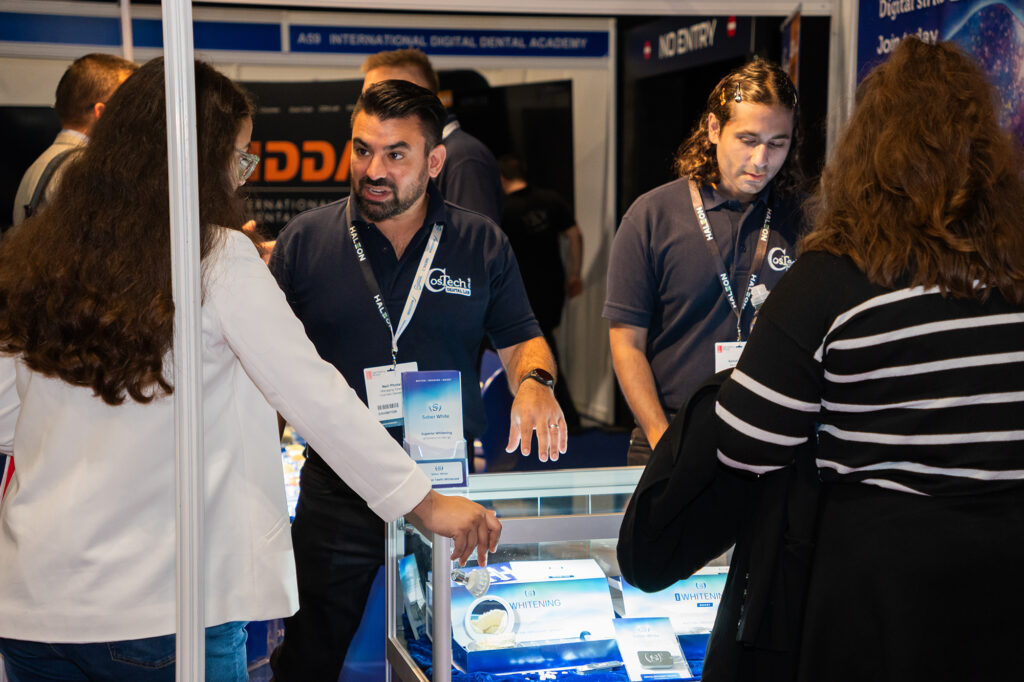 Increased demand for Premium & Premium+ Dentures
The migration from NHS to Private has been well publicised but many practices are now offering two tiers of Private prosthetics. This allows patients to choose the right service for their budget and unlocks extra characterisation for particularly sensitive cases. 
Our Premium+ Dentures are designed for your most discerning patients. Each case is produced by a single senior technician working exclusively with the best materials, offering extensive characterisation at a reduced turnaround time for patient convenience. 
Dentists are seeking orthodontist-led aligner systems 
Savvy dentists are asking more questions about who designs aligner treatment plans for their patients. There is a growing awareness that "AI-led" systems are not a substitute for the involvement and support of a qualified orthodontist during planning and the rare event of troubleshooting. 
We offer Truvinci Aligners where every case plan is designed by orthodontists who are available for ongoing support and query resolution throughout. For dentists who are just starting out in clear aligners, we are offering training courses in partnership with the clinicians at IAS Academy.
If you'd like to speak with our team, you can call us on 01474 320 076 between 9am and 12noon or email us on [email protected].