Saber Protect has been our gold standard for mouth guards for over 8 years, offering sport-specific protection to patients without compromising on comfort or performance.
Most patients will already understand that a custom-made mouth guard is far more effective than an off the shelf boil and bite kit. But they may not realise that custom made guards come in a range of types with varying levels of protection and concessions to comfort.
For best results when designing a mouth guard, we need to know what protection type is needed. Is it just to protect a schoolchild against the odd rugby-related bump or does it need to withstand impacts from adult semi-pro combat sports? Saber Protect has a sub-type to suit every combination of sport and playing level. Our dentists can use the handy chart below to ensure they're prescribing the most suitable guard for their patient: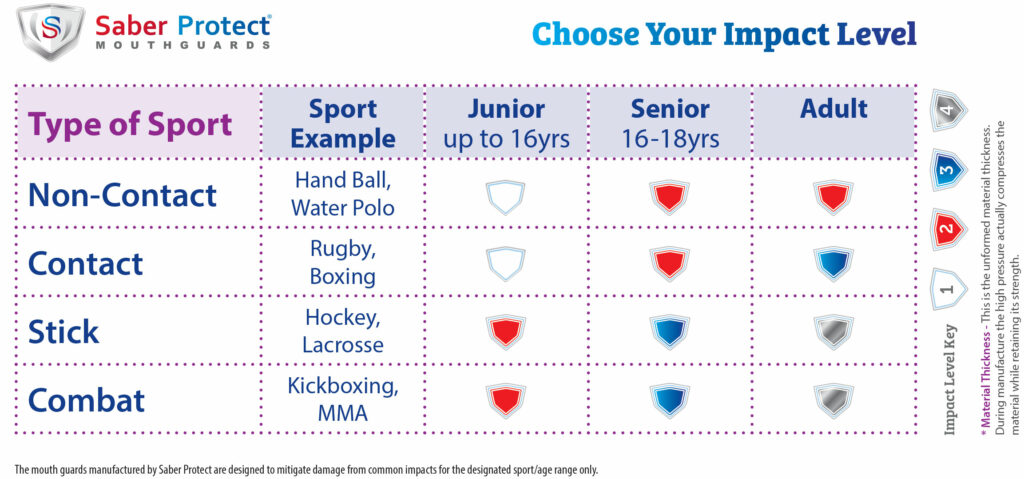 Each impact level uses a different combination of mouth guard blanks to ensure appropriate protection. All Saber Protect mouth guards are constructed from multiple layers which are thermo- and pressure-formed for a precise fit. This way we can keep the material thin enough for the patient to breathe and speak easily with the guard in place.
Our most protective combat-sport mouth guards have also been upgraded in recent years. Where we used to include a soft (impact level 3) or hard (impact level 4) strip across the smile zone, we now use a 3D-printed honeycomb reinforcement instead. The honeycomb is light and flexible, but its hexagonal structure allows it to absorb and dissipate force safely: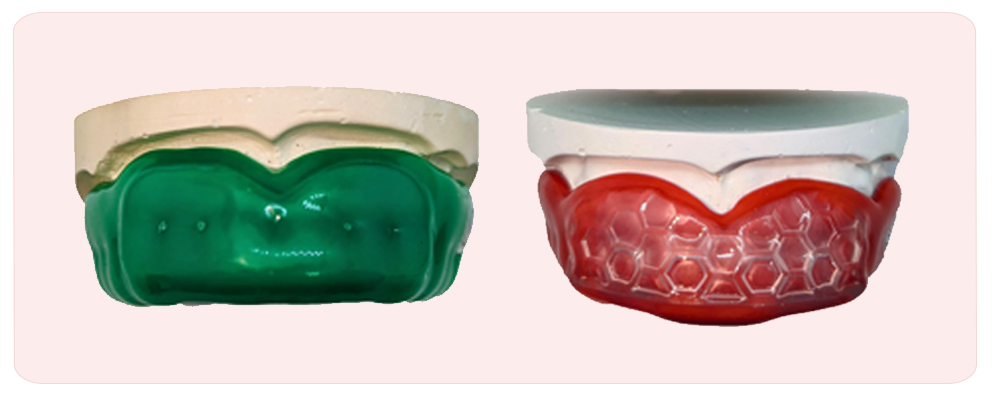 Regardless of what mouth guard type your patient needs, all our styles are available in a wide array of colours and patterns. We can also create unique designs or supply custom-designed decals and nametags to order.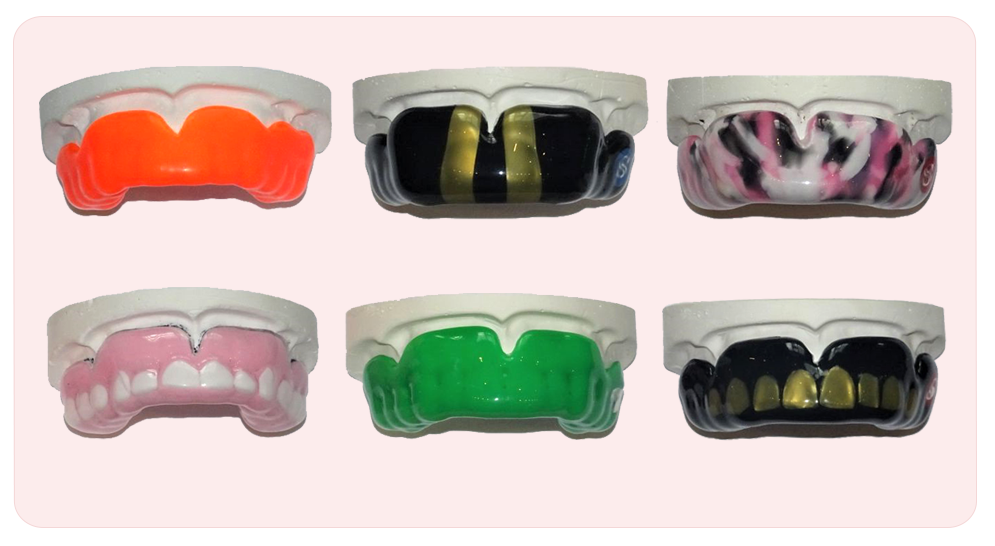 If you have any questions about our mouth guards, drop us an email at [email protected] or give our admin team a call. Our phonelines are open 9am-12noon Monday to Friday on 01474 320 076.